Large-scale Commercial and Industrial Energy Storage Systems
Energy storage systems applied to renewable energy power generation can improve the issues of PV and wind power curtailment,
increase economic benefits,
Reduce instantaneous power fluctuation rate
Decrease grid impact.
Mainly applied to: Large-scale PV power stations with serious power curtailment issues, etc.
1. Modular design, flexible configuration;
2. Reduce abandoned PV and wind, improve economic benefits;
3. Track planned scheduling, improve grid-connected controllability;
4. Improve power generation forecast accuracy, enhance grid-friendliness;
5. Peak-valley electricity prices, increase system revenue.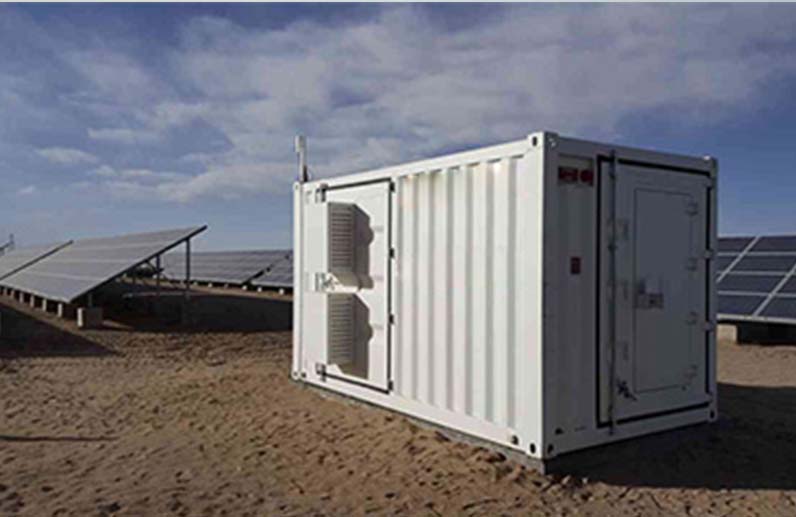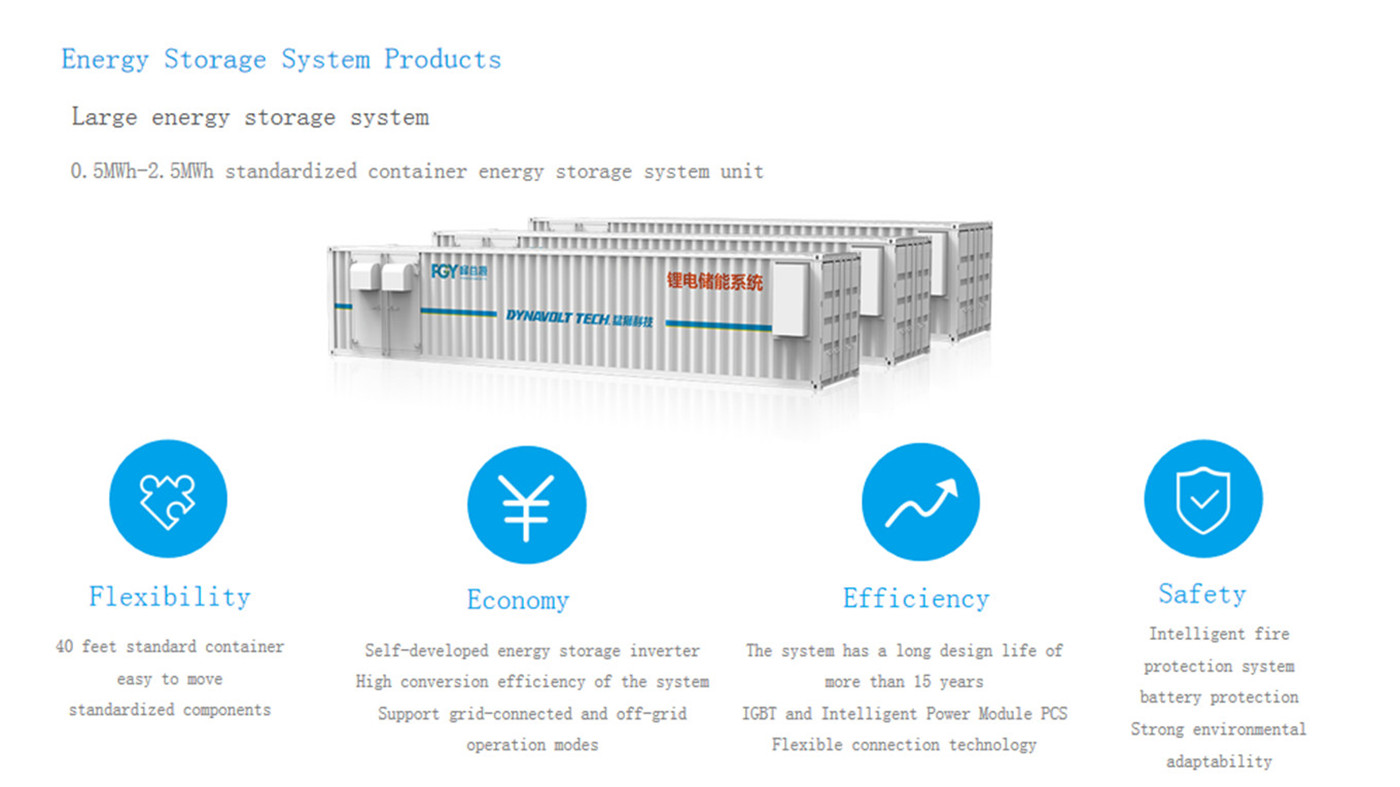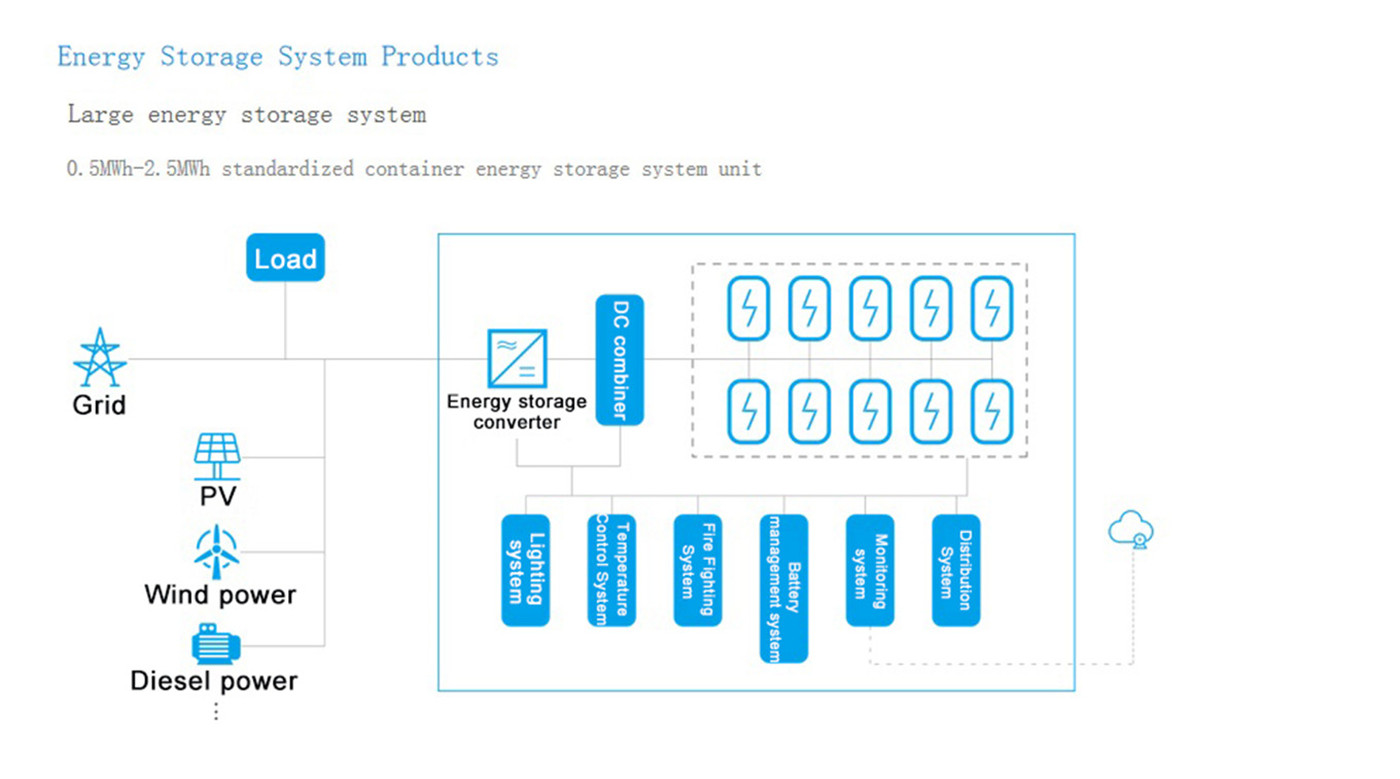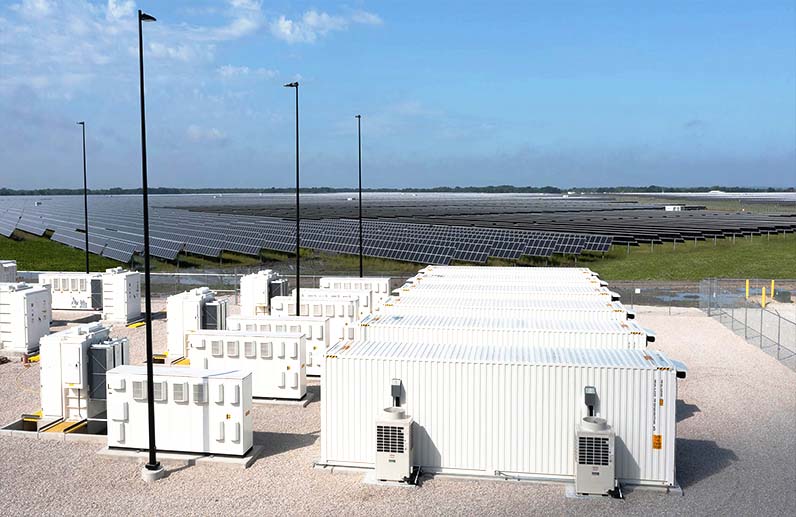 Project overview: The DC/DC converter and energy storage integrated system independently developed by the company realizes the photovoltaic DC side access, and can accurately determine the power limit of photovoltaic inverters The amount and charging and discharging process,so as to solve the problem of photovoltaic power generation abandonment.
● Energy storage power: 50kW, energy storage capacity: 0.1MWh
● Energy storage function: solve the problem of light abandonment
The newly built energy storage power station and the original photovoltaic power station are independent of each other and communicate with each other. The entire system automatically realizes AGC power regulation, and the energy storage power station automatically realizes charging and discharging according to AGC instructions.
● Energy storage power 5MW, energy storage capacity: 10MWh
● Energy storage medium: lithium iron phosphate
●Energy storage function: solve the problem of light abandonment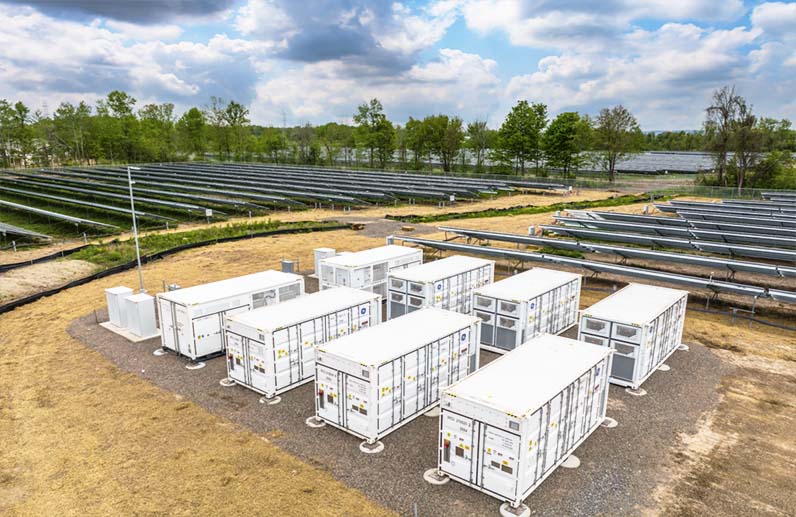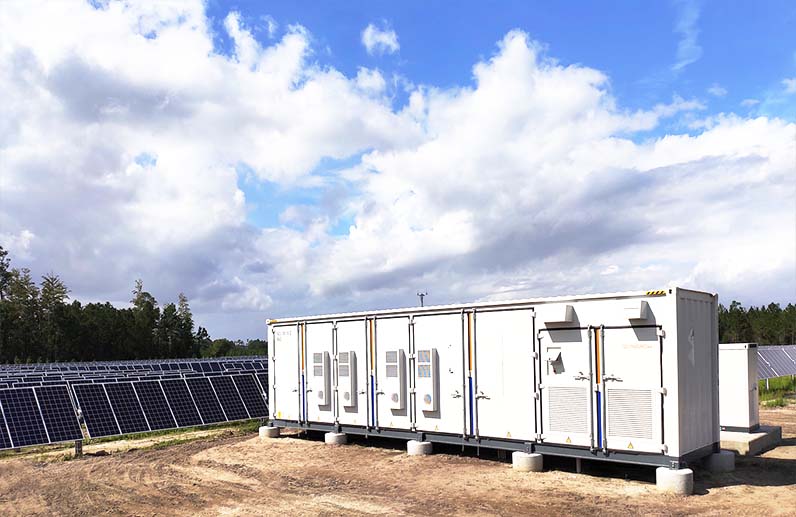 The energy storage power station forms a regional demonstration effect, and improves the economy of electricity consumption through "spontaneous self-use, surplus electricity connected to the grid", "charging when the electricity price is low, and discharging when the electricity price is high".
● Energy storage capacity: 10MWh
● Photovoltaic capacity: 5.8MWp
● Energy storage medium: lithium iron phosphate